Keynote Speakers
---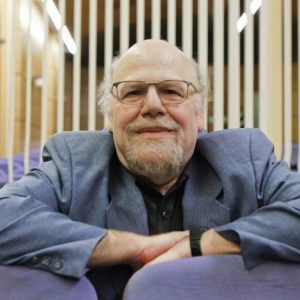 Professor James Hendler, Tetherless World Chair and Director of the Rensselaer Institute for Data Exploration and Applications, Rensselaer Polytechnic Institute
James Hendler is the Director of the Institute for Data Exploration and Applications and the Tetherless World Professor of Computer, Web and Cognitive Sciences at RPI. He also is acting director of the RPI-IBM Artificial Intelligence Research Collaboration and serves as a member of the Board of the UK's charitable Web Science Trust. Hendler has authored over 400 books, technical papers and articles in the areas of Semantic Web, artificial intelligence, agent-based computing and high-performance processing. Hendler was the recipient of a 1995 Fulbright Foundation Fellowship, is a former member of the US Air Force Science Advisory Board, and is a Fellow of the AAAI, BCS, the IEEE, the AAAS and the ACM. He is also the former Chief Scientist of the Information Systems Office at the US Defense Advanced Research Projects Agency (DARPA) and was awarded a US Air Force Exceptional Civilian Service Medal in 2002. He is the first computer scientist ever to have served on the Board of Reviewing editors for Science. In 2010, Hendler was named one of the 20 most innovative professors in America by Playboy magazine and was selected as an "Internet Web Expert" by the US government. In 2013, he was appointed as the Open Data Advisor to New York State and in 2015 appointed a member of the US Homeland Security Science and Technology Advisory Committee. In 2016, became a member of the National Academies Board on Research Data and Information and in 2018 became chair of the ACM's US technology policy committee and was elected a Fellow of the National Academy of Public Administration.
---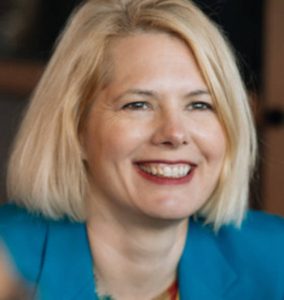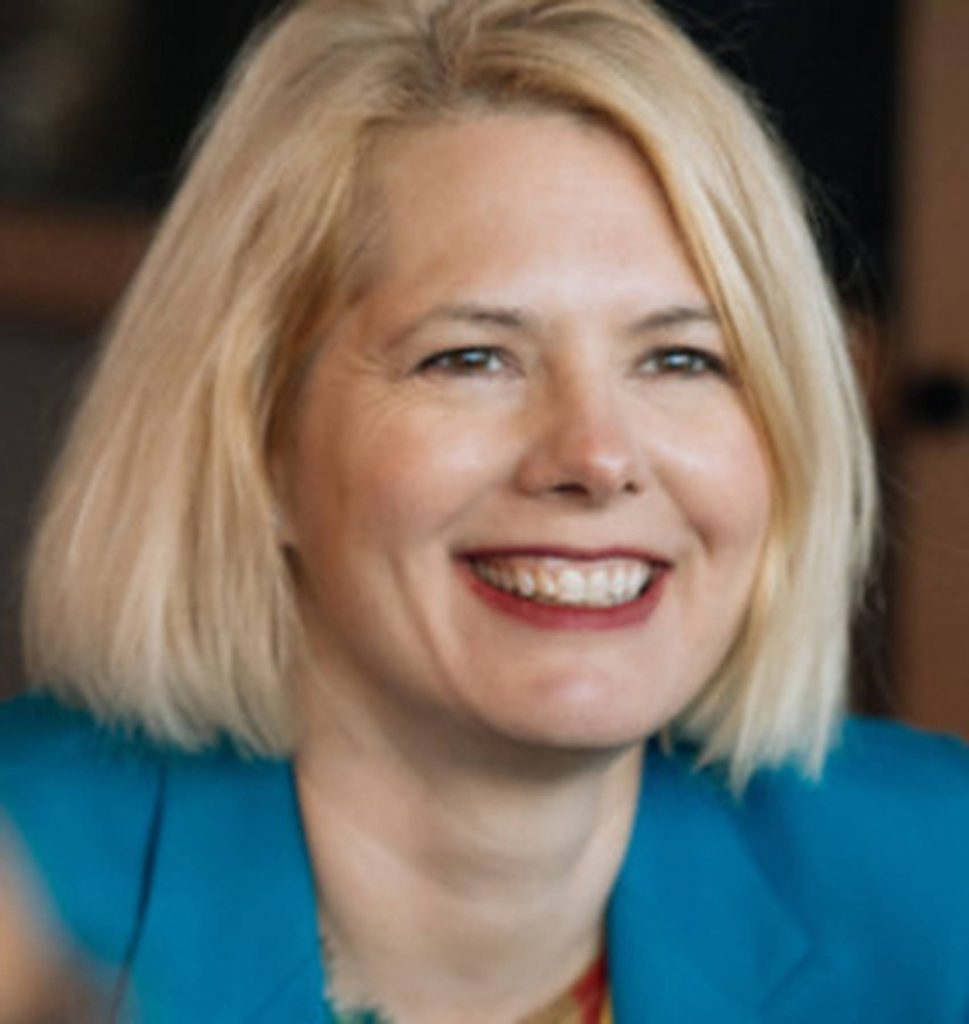 Professor Gina Neff, Senior Research Fellow and Associate Professor Oxford Internet Institute & Department of Sociology, University of Oxford
Professor Gina Neff is a Senior Research Fellow and Associate Professor at the Oxford Internet Institute and the Department of Sociology at the University of Oxford. She studies the future of work in data-rich environments. She has published three books and over four dozen research articles on innovation and the impact of digital transformation. Her most recent book Self-Tracking, co-authored with Dawn Nafus (MIT Press, 2016), focuses on the practices and politics of using consumer technologies to track health and other everyday personal metrics. Her book about the rise of internet industries in New York City, Venture Labor: Work and the Burden of Risk in Innovative Industries (MIT Press, 2012), won the 2013 American Sociological Association's Communication and Information Technologies Best Book Award. Her next book, Building Information: How teams, companies and industries make new technologies work is co-authored with Carrie Sturts Dossick, with whom she directed the Collaboration, Technology and Organizations Practices Lab at the University of Washington. A pioneer in creating the area of "human-centred data science," Professor Neff leads a new project on the organizational challenges companies face using artificial intelligence for decision making.
She holds a Ph.D. in sociology from Columbia University. Professor Neff has had fellowships at the British Academy, the Institute for Advanced Study and Princeton University's Center for Information Technology Policy. Her writing for the general public appears in Wired, Slate and The Atlantic, among other outlets. She is the responsible technology advisor to GMG Ventures, a venture capital firm investing in digital news, media and entertainment companies. She is a strategic advisor on AI to the Women's Forum for the Economy & Society and leads the Minderoo Foundation's working group on responsible AI. She serves the steering committee for the Reuters Institute for the Study of Journalism, the advisory board of Data & Society Research Institute, and is a member of the Royal Society's high-level expert commission on online information.
---
Spotlight Speakers
---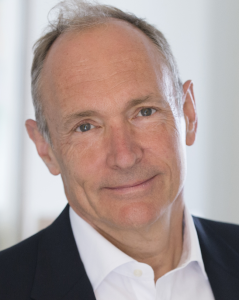 Inventor of the Web and CTO and co-founder of Inrupt
Sir Tim Berners-Lee invented the World Wide Web while at CERN in 1989. He is the Co-Founder of the World Wide Web Foundation, Co-Founder and President of the Open Data Institute and Founder of the World Wide Consortium (W3C). Sir Tim is a Professor of Computer Science at Oxford University and Massachusetts Institute of Technology (MIT). He is the Co-Founder and CTO of Inrupt, a startup launched to ensure the success of the Solid platform to give people control of their own data and to re-decentralize the Web. In 2004 he was knighted by H.M. Queen Elizabeth and in 2007 he was awarded the Order of Merit. He was awarded the ACM Turing Award in 2017, referred to as the "Nobel Prize of Computing." Tim is a long time defender of Net Neutrality and the openness of the web.
---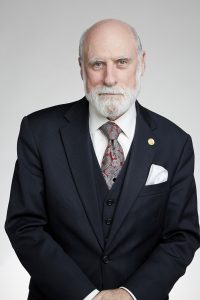 Vice President and Chief Internet Evangelist, Google
At Google, Vint Cerf contributes to global policy and business development and continued spread of the Internet. Widely known as one of the "Fathers of the Internet," Cerf is the co-designer of the TCP/IP protocols and the architecture of the Internet. He has served in executive positions at the Internet Society, the Internet Corporation for Assigned Names and Numbers, the American Registry for Internet Numbers, MCI, the Corporation for National Research Initiatives and the Defense Advanced Research Projects Agency and on the faculty of Stanford University. Vint Cerf sat on the US National Science Board and is a Visiting Scientist at the Jet Propulsion Laboratory. Cerf is a Foreign Member of the Royal Society and Swedish Academy of Engineering, Fellow of the IEEE, ACM, American Association for the Advancement of Science, American Academy of Arts and Sciences, British Computer Society, Worshipful Companies of Information Technologists and Stationers and is a member of the National Academies of Engineering and Science. Cerf is a recipient of numerous awards and commendations in connection with his work on the Internet, including the US Presidential Medal of Freedom, US National Medal of Technology, the Queen Elizabeth Prize for Engineering, the Prince of Asturias Award, the Japan Prize, the Charles Stark Draper award, the ACM Turing Award, the Legion d'Honneur and 29 honorary degrees.
---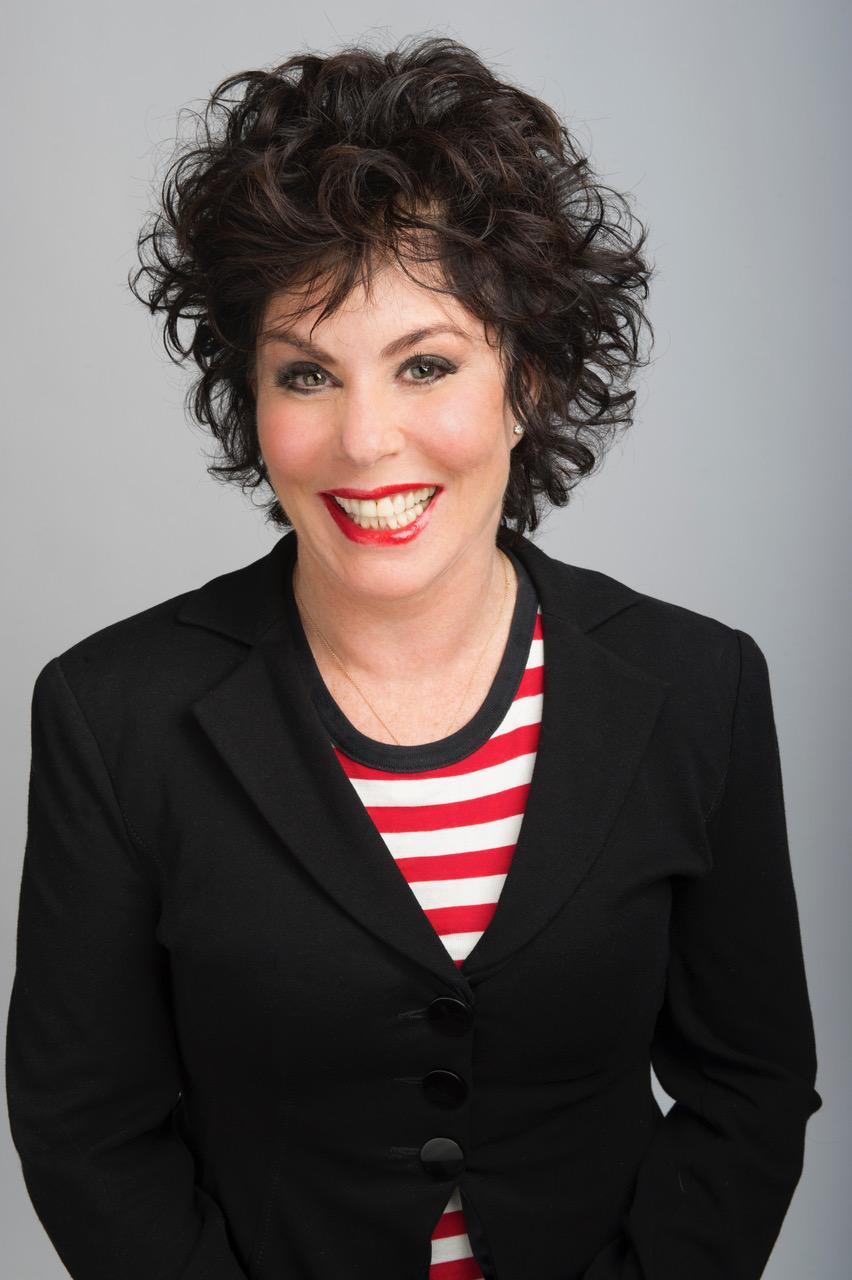 Chancellor of the University of Southampton
After arriving in Britain from the United States in 1977 and training as an actress, Ruby Wax began her career with the Royal Shakespeare Company. She went on to a hugely successful career with BBC television as an interviewer and comedian, and has written, and edited numerous scripts for TV and film including Absolutely Fabulous. Ruby then turned her attention to the study of psychotherapy and neuroscience, graduating from Oxford University in 2013 with a Master's degree in Mindfulness Based Cognitive Therapy. She is also an Alumna and Honorary Senior Fellow of Regent's University London's with an MA in Psychotherapy and Counselling, and a Visiting Professor in the School of Mental Health Nursing at the University of Surrey as well as holding an Honorary Doctorate from the School of Psychology from The University of East London and University of Staffordshire. She has also been awarded a City Lit Lifetime Fellowship and was recently appointed Chancellor of Southampton University. In 2015 Ruby was awarded an OBE for Services to Mental Health. Ruby is the author of 3 best-selling books Sane New World, A Mindfulness Guide for the Frazzled and How to be Human, which combine neuroscience, mindfulness and comedy. She presented her TedTalk at TedGlobal 2012 What's So Funny about Mental Illness? She is an ambassador for MIND and SANE mental health charities. She is also President of Relate. Her Frazzled Cafes were launched through the UK in 2017 in partnership with Marks and Spencer's.
---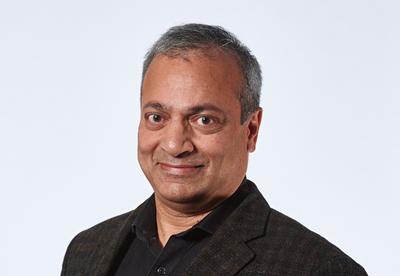 Chair, Web Science Trust Board of Trustees
JP was appointed Chairman of the Web Science Trust in December 2019; he is also a Trustee on the board of Cumberland Lodge and a governor of Hammersmith Academy. Having retired from full-time employment in 2018 after turning 60, JP also serves on the boards of a major media company, a bank and a FTSE 100 insurer. Till September 2018 he was Chief Data Officer and Head of Innovation of Deutsche Bank; prior to that he was Chief Scientist of Salesforce.com (2010-2014) and of BT (2006-2010). From 1997 to 2006 he was at Dresdner Kleinwort Wasserstein, where he was Global CIO from 2001-2006. He is an Adjunct Professor in Electronics and Computer Science at the University of Southampton, a Fellow of the British Computer Society and of the Royal Society for the Encouragements of the Arts, Manufactures and Commerce. His TED Talk, "Information is Food" has been viewed on ted.com alone more than 700,000 times. Mr. Rangaswami holds a Degree in Economics and Statistics from St. Xavier's College, University of Calcutta.
---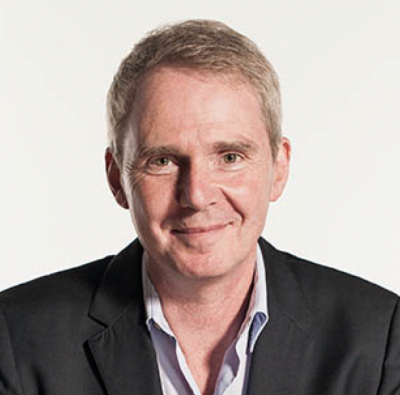 Principal, Jesus College Oxford and Chairman of the Open Data Institute
Professor Sir Nigel Shadbolt is one of the UK's foremost computer scientists. He is a leading researcher in Artificial Intelligence (AI) and was one of the originators of the interdisciplinary field of Web Science. He is Principal of Jesus College Oxford and a Professor of Computing Science at the University of Oxford. He is chairman of the Open Data Institute which he co-founded with Sir Tim Berners-Lee. With Sir Tim, he has worked with successive governments overseeing Open Data releases across the public sector. He was knighted in 2013 for 'services to science and engineering'. At Oxford he has centred his research in human centred AI in a wide range of applications. Most recently he was asked to lead the setting up of the Oxford Institute of Ethics in AI. With over 500 publications, he has researched and published on topics ranging from cognitive psychology to computational neuroscience, Artificial Intelligence to Web Science. In 2018 he published The Digital Ape: how to live (in peace) with smart machines, described as a 'landmark book'. He is a Fellow of The Royal Society, the Royal Academy of Engineering and the British Computer Society.
---
---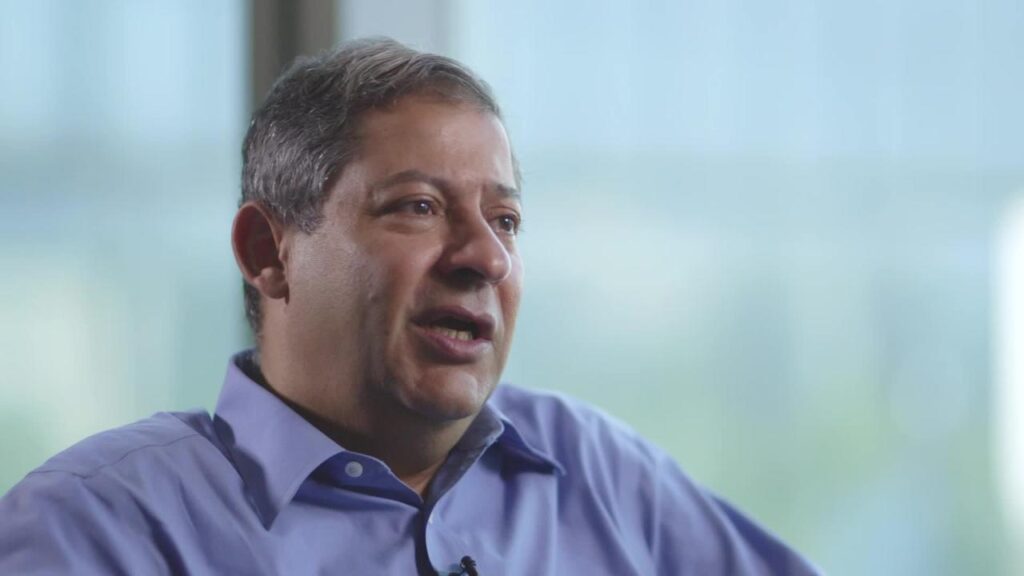 Professor, Northwestern University
Noshir Contractor is the Jane S. & William J. White Professor of Behavioral Sciences in the McCormick School of Engineering, the School of Communication and the Kellogg School of Management at Northwestern University. He investigates how social and knowledge networks form and perform. He is a Distinguished Scholar of the National Communication Association and a Fellow of the International Communication Association, the American Association for the Advancement of Science and the Association for Computing Machinery. He received the Lifetime Service Award from the Organizational Communication & Information Systems Division of the Academy of Management. He received the Distinguished Alumnus Award from the Indian Institute of Technology, Madras where he received a Bachelor's degree in Electrical Engineering. He has a Ph.D. from the Annenberg School of Communication at the University of Southern California.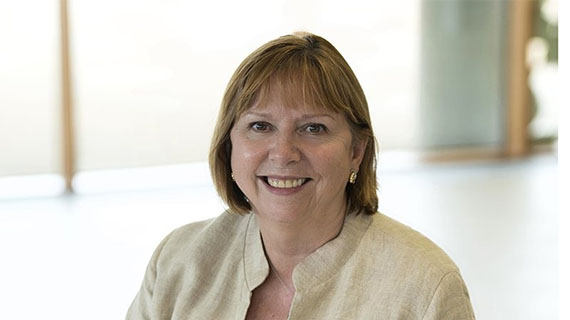 Executive Director, Web Science Institute and UK government's Skills Champion for AI
Dame Wendy Hall, DBE, FRS, FREng is Regius Professor of Computer Science, Pro Vice-Chancellor (International Engagement), and is an Executive Director of the Web Science Institute at the University of Southampton. She became a Dame Commander of the British Empire in the 2009 UK New Year's Honours list, and is a Fellow of the Royal Society. She was President of the ACM, Senior Vice President of the Royal Academy of Engineering, and has been a member of the UK Prime Minister's Council for Science and Technology, the European Research Council, the Global Commission on Internet Governance and the World Economic Forum's Global Futures Council on the Digital Economy and Chair of the European Commission's ISTAG. Dame Wendy was co-Chair of the UK government's AI Review, which was published in October 2017, is the UK government's first Skills Champion for AI and is a member of the AI Council.
---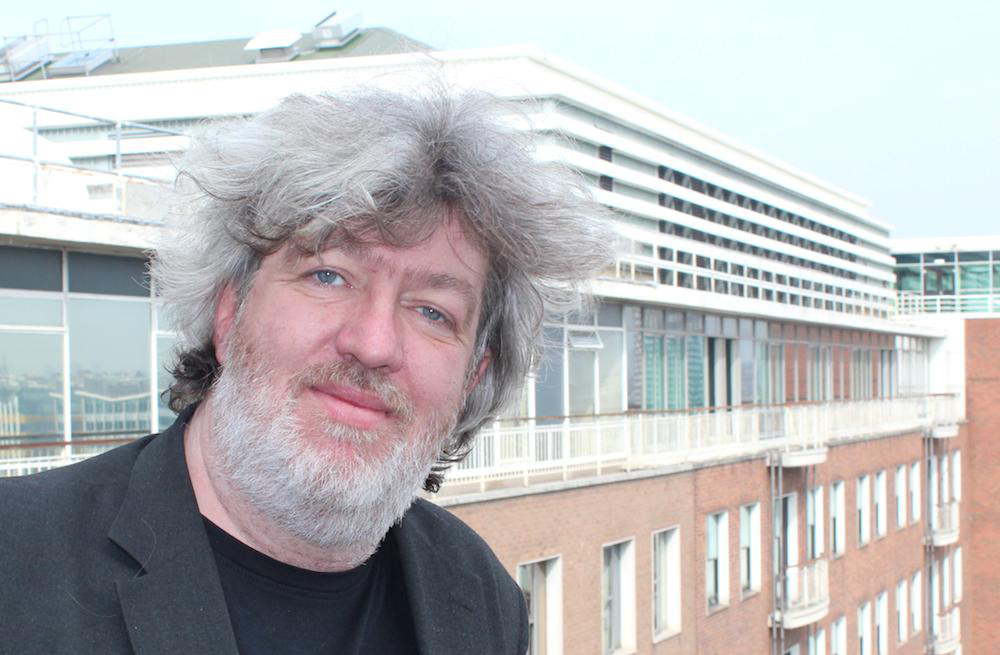 Principal Engineer, BBC Research & Development
Bill Thompson is a Principal Engineer in BBC Research & Development working on ways the BBC can deliver its public service mission online and is joint lead for the New Forms of Value research programme. A well-known technology journalist, Bill appears regularly on Digital Planet on BBC World Service radio and writes for a range of publications. He is an Adjunct Professor at the University of Southampton and member of the Web Science Institute Advisory Board. Bill has been working in, on and around the Internet since 1984 thinking, writing and speaking about the ways digital technologies are changing our world. During the 1990's Bill was Internet Ambassador for PIPEX, the UK's first commercial ISP where he developed websites for Comic Relief, the Edinburgh Fringe and Anne Campbell MP, before moving to Guardian Newspapers as Head of New Media. He established the paper's first website in 1994 and was responsible for many online projects including Eurosoccer.com in 1996. He is a former member of the boards of Writers' Centre Norwich, Britten Sinfonia, and the Cambridge Film Trust. In 2016 he was awarded an Honorary Doctorate of Arts by Anglia Ruskin University and from 2013-2016 he was a Visiting Professor at the Royal College of Arts. He manages the website Working for an MP (w4mp.org).
---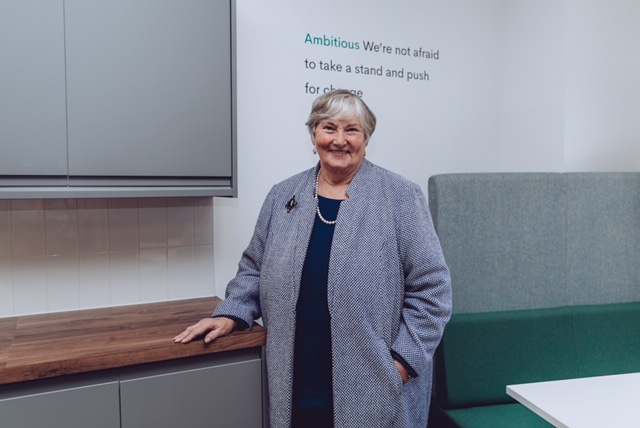 Chancellor, University of Gloucestershire
Baroness Rennie Fritchie DBE was the first Chair of the Web Science Research Initiative, the precursor organisation for the Web Science Trust. She was Chair of the Board of Nominet for seven years and a former Chair of Council of the University of Southampton. She is currently Chancellor of the University of Gloucestershire, Chair of Lloyds Bank Foundation for England and Wales and an independent Cross Bench Peer in the House of Lords.
---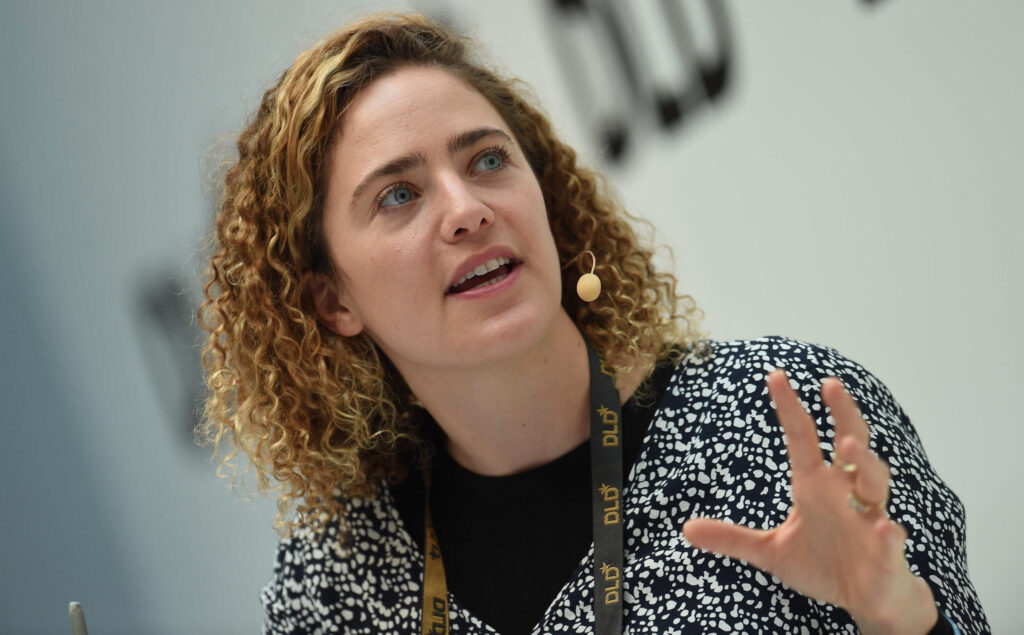 Chair, AI Council for the UK government's Office for AI
Tabitha Goldstaub is a leading light on the impact of AI on society having co-founded CognitionX in 2015 with Charlie Muirhead and led the CognitionX report team who wrote "London: the AI Growth Capital of Europe" for the Mayor of London in June 2018. She is also Director of CogX, the Festival of All Things AI, which in June 2019 brought together over 500 speakers and 20,000 members of the AI community to discuss the Impact of AI. Tabitha is the AI & Data Business Champion and chair of the AI Council for the UK government's Office for AI, to champion a rapid and responsible adoption of AI. Tabitha set up Why Women in AI and co-Founded Future Girl Corp, and is on the advisory council for Founders 4 Schools. She has appeared as a guest on BBC Breakfast, featured in MIT Tech Review and explains AI to Vogue readers.
---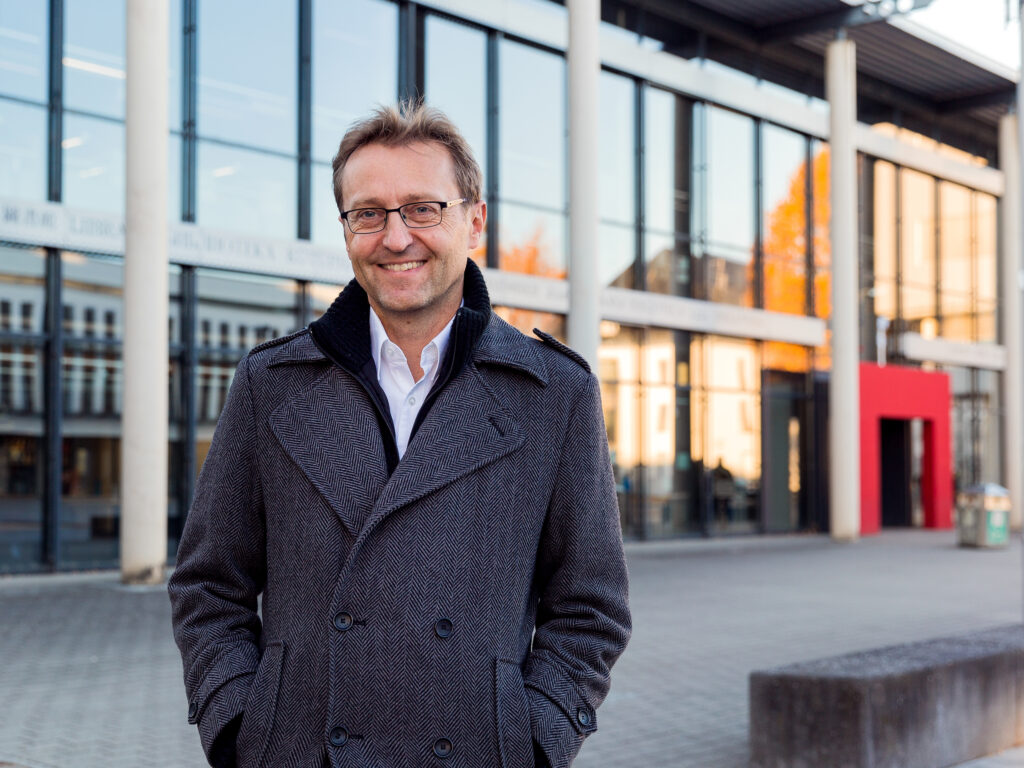 Professor, Universität Stuttgart and University of Southampton
Steffen Staab is full professor for Analytic Computing at the Universität Stuttgart, Germany, and full professor for Web and Computer Science at the University of Southampton, UK. He studied in Erlangen (Germany), Philadelphia (USA) and Freiburg (Germany) computer science and computational linguistics and was on the faculty of Universität Karlsruhe and Universität Koblenz-Landau. In his research career he has managed to avoid almost all good advice that he now gives to his team members. Such advice includes focusing on research (vs. company) or concentrating on only one or two research areas (vs. considering ontologies, semantic web, social web, data engineering, text mining, peer-to-peer, multimedia, HCI, services, software modelling and programming and some more). Improving how we understand and use text and data is a good common denominator for a lot of Steffen's professional activities.
---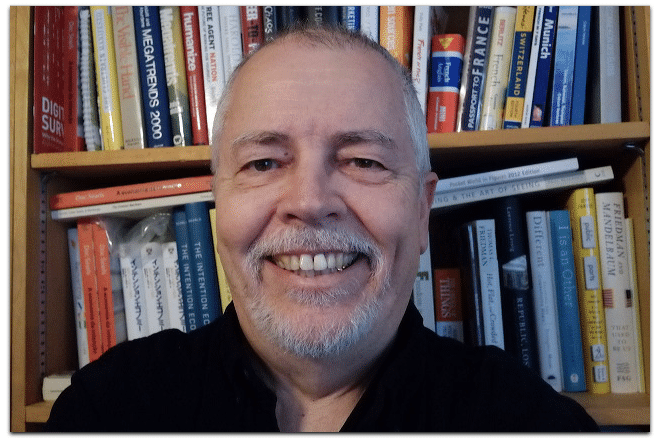 Internet Pioneer
Called an "Internet pioneer" by Elon University/Pew Internet and "one of the most respected technology writers in America" by New York Times columnist Thomas Friedman, Doc Searls is perhaps best known for the bestselling The Cluetrain Manifesto (Basic Books, 2000, 2010), The Intention Economy: When Customers Take Charge (Harvard Business Review Press, 2012), and his work as an editor of Linux Journal from 1996 until it closed in 2019. (He continues to co-host its podcast, Reality 2.0.). He is also a fellow of the Center for Information Technology & Society at the University of California Santa Barbara, an alumnus fellow of the Berkman Center for Internet and Society at Harvard University (where he continues to run ProjectVRM), and a visiting scholar with the Ostrom Workshop at Indiana University. He is also a co-founder and board member of Customer Commons.
---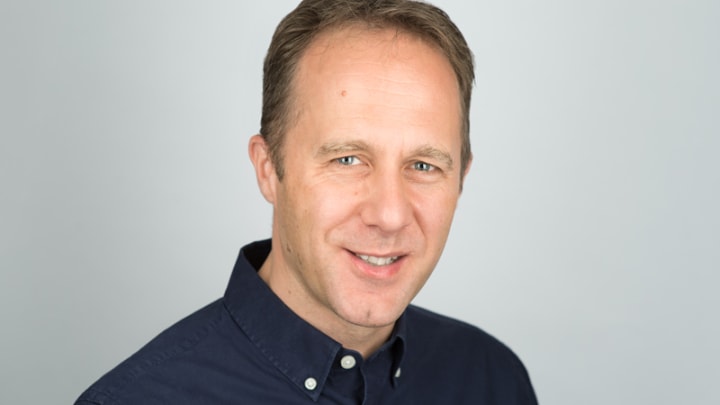 President & CEO, Web Foundation
Adrian Lovett is the Web Foundation's President & CEO. He works with the founders, board and 30-strong staff team in twelve countries to deliver the mission and strategy of the Foundation. His 20-year career in international development and advocacy has focused on delivering policy change on complex global issues in the Global South, North America and Europe. Prior to joining the Web Foundation, Adrian was the interim CEO of ONE, the campaigning and advocacy organisation co-founded by U2's Bono to help end extreme poverty. He previously led ONE's Europe division as its Executive Director. Adrian played a key leadership role in successful campaigns such as Make Poverty History and the Jubilee 2000 campaign to cancel the debts of developing countries. He has also held senior roles at the likes of Oxfam and Save the Children. Adrian currently serves as a commissioner on the United Nations Broadband Commission and co-chair of the World Economic Forum Global Internet of Things Council.
---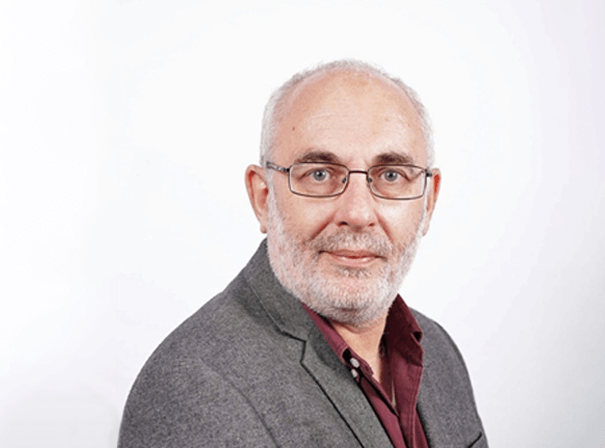 Thought Leader in digital identity and digital money
David G.W. Birch is an author, advisor and commentator on digital financial services. He is Global Ambassador for Consult Hyperion (the secure electronic transactions consultancy that he helped to found), Technology Fellow at the Centre for the Study of Financial Innovation (the London-based think tank) and a Visiting Professor at the University of Surrey Business School. An internationally-recognised thought leader in digital identity and digital money he was named one of the global top 15 favourite sources of business information by Wired magazine and one of the top ten most influential voices in banking by Financial Brand; created one of the top 25 "must read" financial IT blogs; was found by PR Daily to be one of the top ten Twitter accounts followed by innovators (along with Bill Gates and Richard Branson), was rated Europe's most influential commentator on emerging payments by Total Payments and was awarded "Contributor of the Year" by the Emerging Payments Association. His last book was "Before Babylon, Beyond Bitcoin: From money we understand to money that understands us", which the LSE Review of Books said should be "widely read by graduate students of finance, financial law and related topics as well as policymakers involved in financial regulation" and his new book "The Coming Currency Cold Wars" will be published in May 2020. Dave graduated from the University of Southampton with a BSc (Hons) in Physics in 1980.
---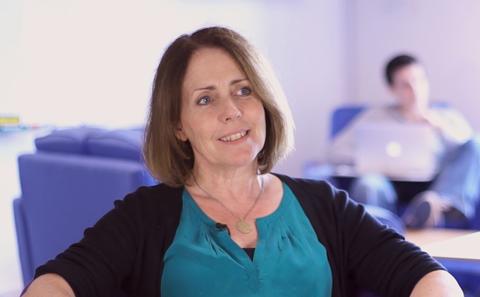 Professor, University of Bristol
Susan Halford is a Geographer by training, has been a Sociologist for the past 25 years and over the past decade has worked across the social and engineering sciences with a research focus on the politics of digital data and infrastructures. As Professor of Sociology at the University of Southampton until December 2018, she was a founding Director of the Web Science Institute where she also co-directed the EPSRC Centre for Doctoral Training in Web Science. In 2019 Susan joined the University of Bristol as Professor of Sociology and founding co-Director of the Bristol Digital Futures Institute, which will be a central part of the University's new Temple Quarter innovation campus. Susan is a member of the UKRI Digital Economy Programme Board, the International Social Media and Society Board Programme and advises the ESRC on New and Emerging forms of Data. She is a Fellow of the UK Academy of Social Sciences and the Royal Society of Arts and is currently President of the British Sociological Association 2018-20.
---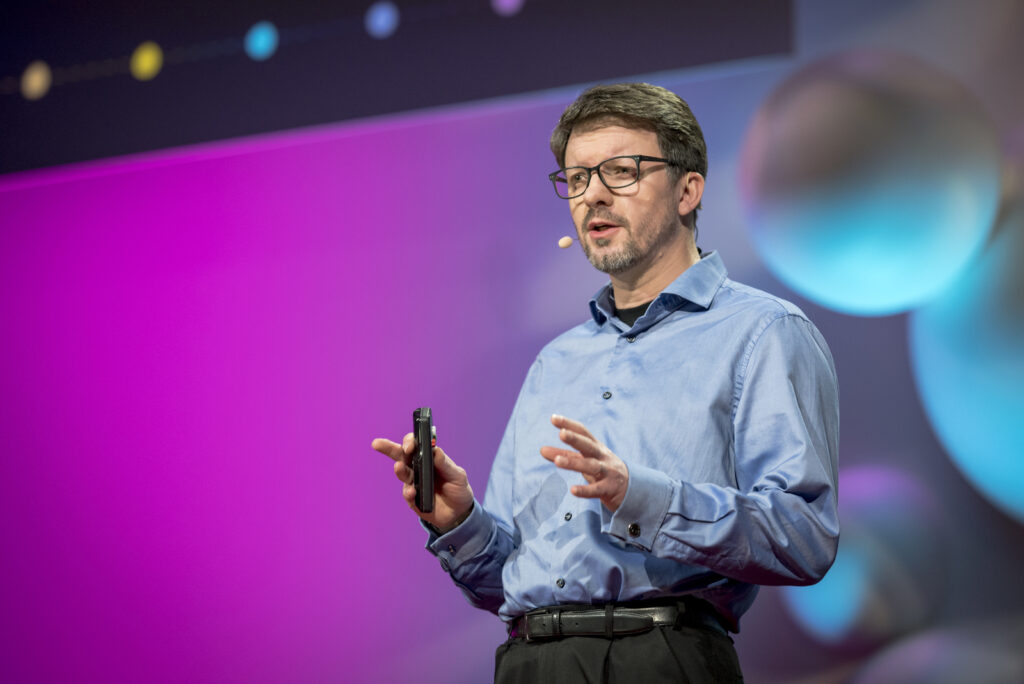 Client Analytics Architect, IBM
Phil Tetlow is a Client Analytics Architect (CTO Data Ecosystems & Academy of Technology Vice President – Emerging Technology) with IBM, where he helps top 100 companies build really big data and analytics IT Systems. He is a qualified Executive IT Architect, an Adjunct Professor of Web Science at the University of Southampton, a Visiting Professor of Practice at Newcastle University and a member of IBM's Academy of Technology Leadership Team. He specialises in the application of web-based technologies, metadata and transformation techniques at enterprise level. He has participated in the World Wide Web Consortium and coordinated their taskforce on the application of the Semantic Web in Software Engineering as part of the Semantic Web Best Practices and Deployment Working Group.
---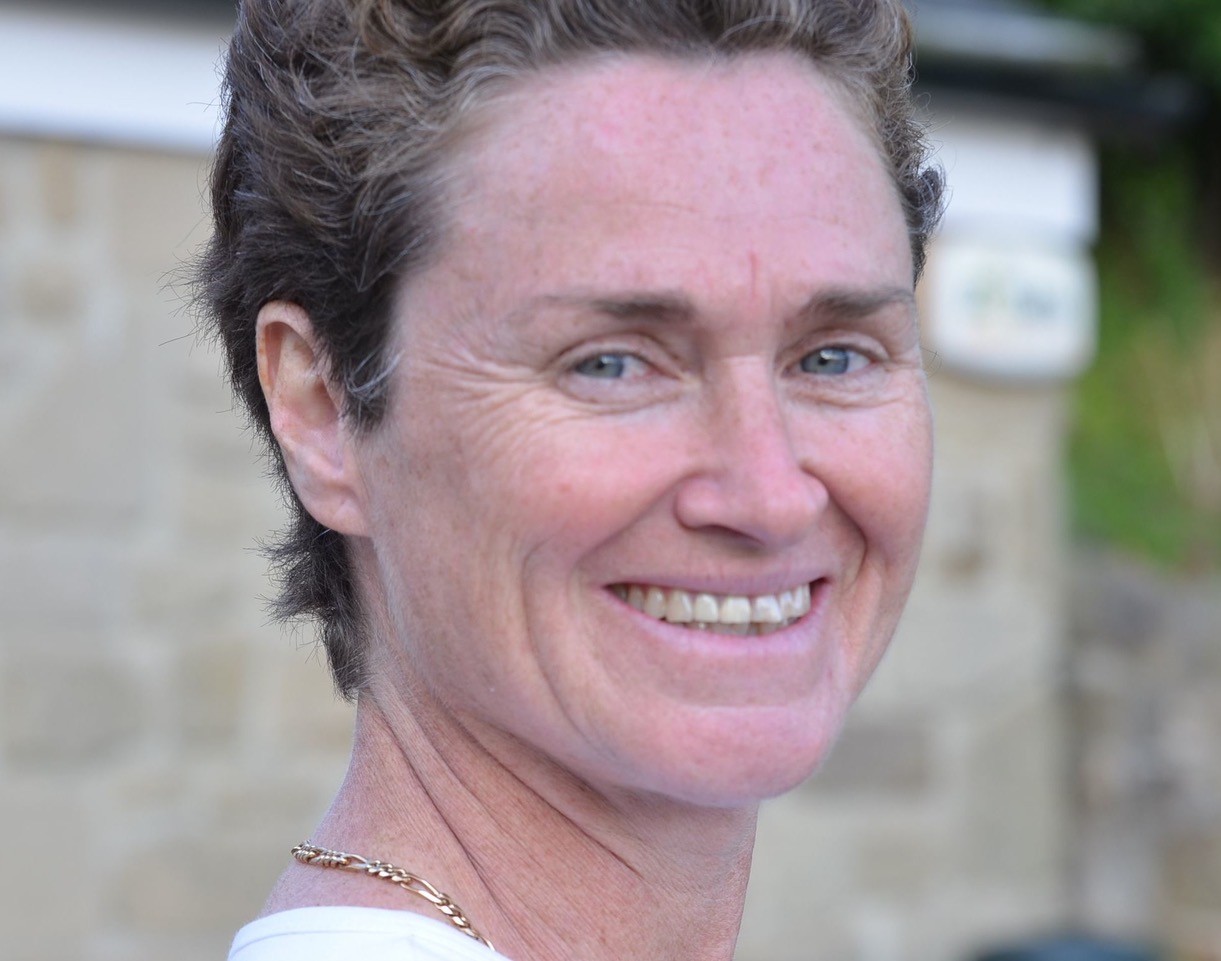 Director, Intersticia
Anni Rowland-Campbell is a philanthropist and Web Science practitioner. She is Director of Intersticia a global charity and social enterprise which focuses on helping to develop emerging leaders for the 21st Century. For the past two decades Anni has worked with Boards, Senior Leadership and Management Teams to help them become more "Digitally Savvy" as they increasingly operate online. In 2017 she created Brave Conversations as a way to bring the conversations of Web Science and the Social Machine to the general public of all ages, stages and from all walks of life. Since then Brave Conversations has been held all around the world and the first "Virtual" event is being held in conjunction with WebSci20 at Southampton. Anni has worked in the Arts, Government and the Corporate sector and has also led a number of research projects with the Web Science Institute investigating the topic of "Government as a Social Machine". Anni is a Trustee of the Web Science Trust, a Non-Executive Director of Founders and Coders UK, the Social Change Agency and a Governor and Fellow of Goodenough College, London.
---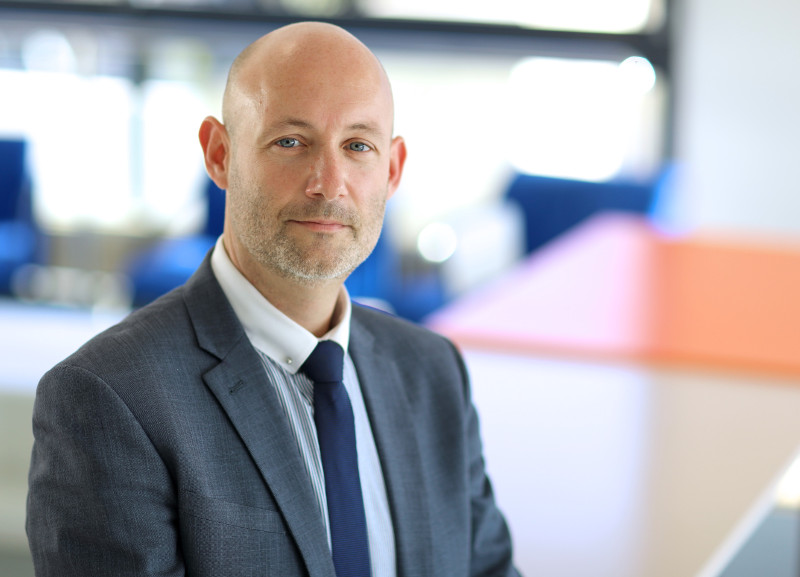 Research Director, Informatics and Computer Science at Inria
Fabien Gandon is Research Director in Informatics and Computer Science at Inria and Leader of the joint Wimmics team at the Sophia-Antipolis Research Center (UCA, Inria, CNRS, I3S). His PhD in 2002 pioneered the joint use of distributed artificial intelligence (AI) and semantic Web to manage a variety of data sources and users above a Web architecture. Then, as a research project leader at Carnegie Mellon University (USA), he proposed an AI method to enforce privacy preferences in querying and reasoning about personal data. In 2004, recruited as a researcher at Inria, he started to study models and algorithms to integrate social media and knowledge based AI systems on the Web and support humans in the loop. His professional interests include: Web, Semantic Web, Social Web, Ontologies, Knowledge Engineering and Modelling, Mobility, Privacy, Context-Awareness, Semantic Social Network / Semantic Analysis of Social Network, Intraweb, Distributed Artificial Intelligence. In 2012 he became the representative of Inria at the World-Wide Web Consortium (W3C) where he had already participated in several standardization groups since 2004. The same year he founded Wimmics, a joint research team of 50 persons (UCA, Inria, CNRS, I3S) including 10 full time researchers and professors on bridging social and formal semantics on the Web with AI methods. In 2014, Fabien became a research director (DR). Fabien successfully supervised several PhD, chaired major international conferences (e.g. WWW 2012 and 2018, ESWC 2015, ISWC 2019) and authored many journal, conference and workshop papers, and several books and book chapters. In 2015 Fabien initiated a series of bilingual MOOCs on the national FUN platform on semantic Web and linked data. In 2017 Fabien established and became the director of the joint research laboratory QWANT-Inria and he also became responsible for the research convention he had proposed between the Ministry of Culture and Inria. In 2018 Fabien became Vice-head of research for Inria Sophia Antipolis – Méditerranée.
---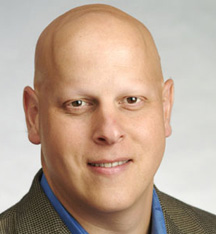 Founding Director, MIT Internet Policy Research Initiative
Daniel J. Weitzner is Founding Director of the MIT Internet Policy Research Initiative, Principal Research Scientist at CSAIL, and teaches Internet public policy in MIT's Electrical Engineering and Computer Science Department. Weitzner's research pioneered the development of Accountable Systems to enable computational treatment of legal rules.
Weitzner was United States Deputy Chief Technology Officer for Internet Policy in the White House. where he led initiatives on privacy, cybersecurity, copyright, and digital trade policies promoting the free flow of information. He was responsible for the Obama Administration's Consumer Privacy Bill of Rights and the OECD Internet Policymaking Principles.
Weitzner has been a leader in Internet public policy from its inception, making fundamental contributions to the successful fight for strong online free expression protection in the United States Supreme Court, and for laws that control government surveillance of email and web browsing data.
Weitzner has a law degree from Buffalo Law School, and a B.A. in Philosophy from Swarthmore College. His writings have appeared in Science magazine, the Yale Law Review, Communications of the ACM, the Washington Post, Wired Magazine and Social Research.
Weitzner is a founder of the Center for Democracy and Technology, led the World Wide Web Consortium's public policy activities, and was Deputy Policy Director of the Electronic Frontier Foundation. He is a Fellow of the National Academy of Public Administration, recipient of the International Association of Privacy Professionals Leadership Award (2013), the Electronic Frontier Foundation Pioneer Award (2016), a member of the Council on Foreign Relations and a Senior Fellow at the German Marshall Fund.
---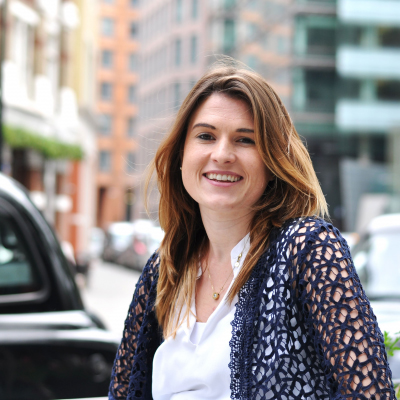 Head of Data Science, Starling Bank
Harriet is Head of Data Science at Starling Bank. Prior to joining Starling, Harriet's career was focused in the Actuarial and Mathematical fields bringing applications of AI to traditional regulated Insurance markets. Harriet has now been at Starling for 2 years during which time she has led the data analytics agenda at the bank with technical oversight on all aspects of the data technology platform. Harriet is responsible for the sponsored research into bias in AI and Starling's assurance of its own algorithms and has recently been invited to join the AI Public Private Forum with the FCA and Bank of England, which aims to better understand the use and impact of AI/ML in Financial Services and support safe adoption of these technologies. In addition, Harriet was delighted to be listed on the Innovate Finance Powerlist this year for her work as a Technology Professional specialising in these fields.
---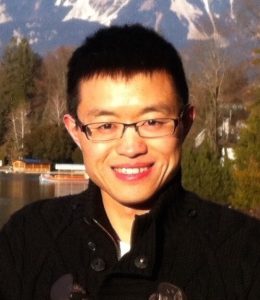 Professor and the Associate Chair of the Department of Computer Science at Tsinghua University
Jie Tang is a Professor and the Associate Chair of the Department of Computer Science at Tsinghua University. His interests include artificial intelligence, data mining, social networks, and machine learning. He served as PC Co-Chair of WWW'21, CIKM'16, WSDM'15, Associate General Chair of KDD'18, EiC of IEEE T. on Big Data and AI Open J.. He leads the project AMiner.org, an AI-enabled research network analysis system, which has attracted more than 20 million users from 220 countries/regions in the world. He was honored with the UK Royal Society-Newton Advanced Fellowship Award, NSFC for Distinguished Young Scholar, and KDD'18 Service Award.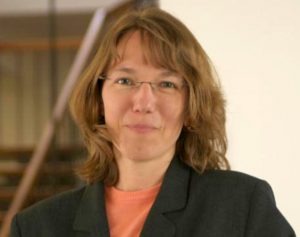 Professor for Internet and Society at the Faculty of Electrical Engineering and Computer Science at Technische Universität Berlin, Germany. Director of the Weizenbaum Institute for the Networked Society, Germany. Guest professor in the Declarative Languages and Artificial Intelligence Group DTAI of the Department of Computer Science at KU Leuven, Belgium
Bettina Berendt is a Professor of Computer Science in the Declarative Languages and Artificial Intelligence group at KU Leuven, Belgium. She works on Web, text and social and semantic mining; privacy and (non)-discrimination and how data mining can hinder or help these goals; user issues; and teaching of and for privacy.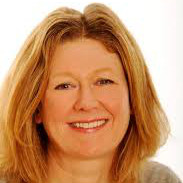 Executive Director, Web Science Institute and Director Work Futures Research Centre, University of Southampton
Pauline Leonard is a Professor of Sociology at the University of Southampton and is an Executive Director of the Web Science Institute and Director of the Work Futures Research Centre, University of Southampton. She is a Fellow of the Academy of Social Sciences and the Royal Society of Arts. She has longstanding research and consultancy interests in work and organizational change and diversity. She is currently investigating the impact of AI on the future of work, employment and careers, with a particular focus on how to mitigate against bias and discrimination and the lack of diversity in technological design.
---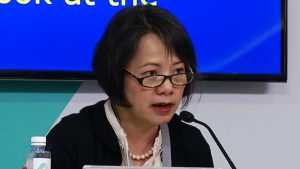 Director of Technology Policy at Microsoft
Dr. M-H. Carolyn Nguyen is a Director of Technology Policy at Microsoft, focused on policy issues related to artificial intelligence, the digital economy and internet governance. Her work is aimed at shaping global policy-making by engaging with stakeholders and raising awareness of the role of technology in economic development, through participation in public policy dialogues and venues, including the Organisation for Economic Co-operation and Development, B20, United Nations, World Summit on Information Society, Internet Governance Forum, and World Economic Forum. Her past activities have included initiatives on machine learning, the internet of things, intelligent systems, open/big data, privacy, connectivity, and their effects on existing social, economic, and policy frameworks. She has worked at the intersection of these disciplines, collaborating with researchers, subject-matter experts, and others, to encourage an evidence-based and more holistic approach to policy. She is a member of the AI Group of experts at the OECD, vice chair of the International Chamber of Commerce Commission on Digital Economy and a past member of the Multistakeholder Advisory Group for the Internet Governance Forum.
---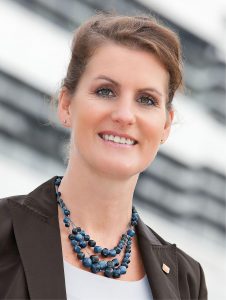 Professor of Computer Science at JKU Linz, President of ACM
Gabriele Kotsis is President for a two-year term beginning July 1. Kotsis is a Computer Science professor at Johannes Kepler University and an ACM Distinguished Member. She has organized ACM conferences and workshops, and in 2016 received an award in appreciation of her accomplishments regarding the ACM womENcourage conference series. Kotsis is a founding member of the ACM Europe Council, serving from 2008 to 2016. In 2014, she became an ACM Distinguished Member for her contributions to workload characterization for parallel and distributed systems, and for founding ACM Europe. Since 2016, she has been an elected Member-at-Large of the ACM Council.
---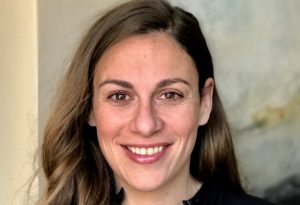 Director of the Ada Lovelace Institute
Carly Kind is the Director of the Ada Lovelace Institute, an independent research and deliberative body with a mission to ensure data and AI work for people and society. A human rights lawyer and leading authority on the intersection of technology policy and human rights, Carly has advised industry, government and non-profit organisations on digital rights, privacy and data protection, and corporate accountability. Since 2015 she has worked with the European Commission, the Council of Europe, numerous UN bodies and a range of civil society organisations, prior to which she was Legal Director of Privacy International, an NGO dedicated to promoting data rights and governance.
---
Meet the authors
---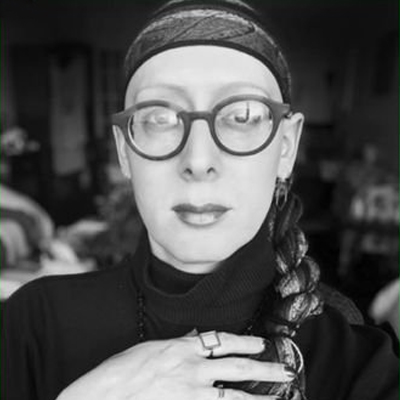 Research Scientist at MIT and Senior Research Fellow at the Algorithmic Justice League
Sasha Costanza-Chock (they/them or she/her) is a researcher and designer who works to support community-led processes that build shared power, move towards collective liberation, and advance ecological survival.
They are known for their work on networked social movements, transformative media organizing, and design justice. Sasha is a Research Scientist at the Massachusetts Institute of Technology with a joint appointment in the MIT Media Lab and the Department of Urban Studies + Planning, a Senior Research Fellow at the Algorithmic Justice League (ajlunited.org), and a Faculty Affiliate with the Berkman-Klein Center for Internet & Society at Harvard University. They are also a board member of Allied Media Projects (alliedmedia.org) and a member of the Steering Committee of the Design Justice Network (designjustice.org).
Sasha is the author of two books and numerous journal articles, book chapters, and other research publications. Their new book, Design Justice: Community-Led Practices to Build the Worlds We Need, was published by the MIT Press in 2020; it is available Open Access at: Design justice.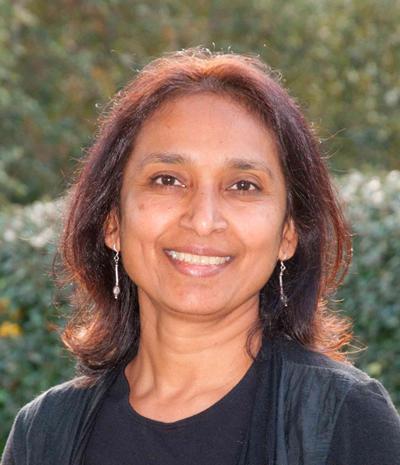 Researcher and Lecturer in Sociology
Bindi Shah is Lecturer in Sociology, with research interests in migration, religion, nationhood, citizenship and belonging with respect to Asian Americans and British South Asians, the Jain diaspora, and wider migration and refugee flows to the UK. She adopts Critical Race, Feminist and Postcolonial approaches, and has expertise in qualitative methodologies. She is the author of Laotian Daughters: Working toward Community, Belonging and Environmental Justice (2012, Temple University Press), and numerous journal articles and book chapters. One of her current research areas focuses on the cultural politics of belonging embedded in social media conversations on migration/immigration to the UK. Through a University of Southampton Web Science Institute funded project, she is investigating the tenor of Twitter conversations on migration/immigration at the time when work restrictions on Romanian and Bulgarian migrants to the UK were lifted in 2014.
---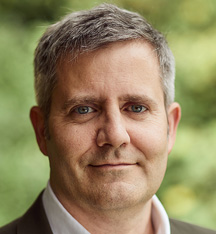 Director, Oxford Internet Institute
Philip N. Howard is a professor and writer. He is the Director of the Oxford Internet Institute at Oxford University and is the author, most recently, of Lie Machines: How to Save Democracy from Troll Armies, Deceitful Robots, Junk News Operations, and Political Operatives from Yale University Press. He blogs from philhoward.org and tweets from @pnhoward.