Wednesday 8th July
Keynote Talk: Whose Web? A call to action for doing web science in uncertain times
Professor Gina Neff
11:00 – 12:00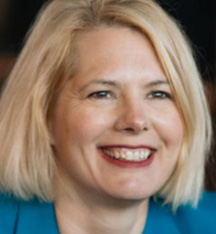 Oxford Internet Institute, University of Oxford
The relationship between the World Wide Web and the needs of society has never been more urgent. In the current coronavirus crisis, "We're not just fighting an epidemic; we're fighting an infodemic," in the February assessment of Tedros Adhanom Ghebreyesus, Director-General of the World Health Organization. Our own discipline has moved from attention to the inequalities in the access to digital technologies the extreme variation in the quality of information that people access and share on the Internet. This talk will be a call to action for Web Science researchers to use the tools and theories of our multidisciplinary field to tackle some of the thorniest social problems today. One of our biggest challenges in doing this work is in how information and communication technologies appear neutral while maintaining social inequalities and reinforcing longstanding patterns of discrimination and injustice. I will suggest that we need to confront this notion of neutrality in our research by taking seriously the perceptions and misperceptions that people have about their digital media ecosystems. Through concrete current examples, I aim to show that how people perceive "their" web shapes the agency that they have within it and how these perceptions present both opportunities and challenges for Web Science to advance the social good.
---
Meet the Author: Sasha Constanza-Chock
17:30 – 18:30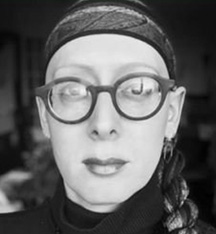 Design Justice: Community-Led Practices to Build the Worlds We Need What is the relationship between design, power, and social justice? "Design justice" is an approach to design that is led by marginalized communities and that aims explicitly to challenge, rather than reproduce, structural inequalities. It has emerged from a growing community of designers in various fields who work closely with social movements and community-based organizations around the world. This book explores the theory and practice of design justice, demonstrates how universalist design principles and practices erase certain groups of people—specifically, those who are intersectionally disadvantaged or multiply burdened under the matrix of domination (white supremacist heteropatriarchy, ableism, capitalism, and settler colonialism)—and invites readers to "build a better world, a world where many worlds fit; linked worlds of collective liberation and ecological sustainability." Along the way, the book documents a multitude of real-world community-led design practices, each grounded in a particular social movement. Design Justice goes beyond recent calls for design for good, user-centered design, and employment diversity in the technology and design professions; it connects design to larger struggles for collective liberation and ecological survival.
https://mitpress.mit.edu/books/design-justice
---
Thursday 9th July
Keynote Talk: The Future of the Web
Professor James Hendler
13:00 – 14:00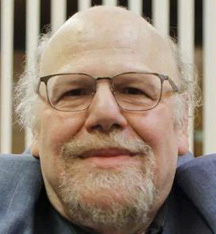 Tetherless World Chair of Computer, Web and Cognitive Sciences Rensselaer Polytechnic Institute
During these "life online" COVID days the Web and the applications it supports have become even more important. We have seen that the Web can influence the models pursued by business and provide an infrastructure to help us to learn, to work, to communicate with loved ones, and to buy toilet paper. However, the negatives of the Web have also become more evident: It provides challenges we must understand if we are to find a viable balance between data ownership and privacy protection, between freedom of information and issues of ownership, between those with access and those without, and between over-whelming surveillance and the free flow of information. As we know as web scientists, understanding the Web means we need to understand its societal challenges including increased crime and socio-economic discrimination, and we must work towards fairness, social inclusion, and open governance. In this talk, I look at various views of where the Web is now and where it may be going.
---
Meet the Author: Professor Philip Howard
18:15 – 19:15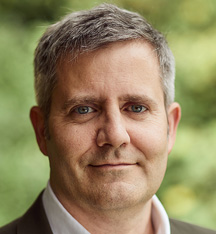 Director of the Oxford Internet Institute at Oxford University and author of "Lie Machines: How to Save Democracy from Troll Armies, Deceitful Robots, Junk News Operations, and Political Operatives"
Artificially intelligent fake accounts attack politicians and public figures on social media. Conspiracy theorists publish junk news sites to promote their outlandish beliefs. Campaigners create fake dating profiles to attract young voters. We live in a world of technologies that misdirect our attention, poison our political conversations, and jeopardize our democracies. Big data from the social media firms, combined with interviews with internet trolls, bot writers and political operatives, demonstrates how misinformation gets produced, distributed and marketed. Ultimately, understanding how all the components work together is vital to dismantling such "lie machines" and strengthening democracy.
---
Friday 10th July
Talk by Chair of Web Science Trust: Web Science in the age of Covid-19
JP Rangaswami
15:30 – 16:15